Dec 08 2009
FDR's Inner Child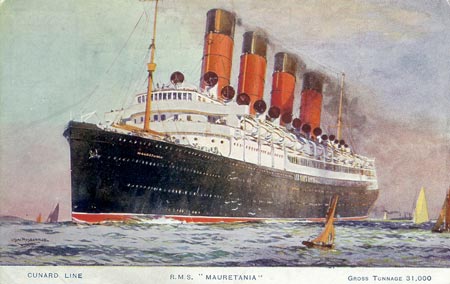 In thinking about presidents, the first things that comes to mind is political policies, leadership, order, protection, and war; this however, was not what I experienced in the Treasures of FDR and the Sea exhibit in the South Street Seaport Museum. I did know that I would be going to a place with a dock, lots of ships, but as for a museum, I did not imagine that the star of an exhibit would be one of our former presidents, Franklin Delano Roosevelt. I was excited to walk into the exhibit and witness the collection of ships that a former leader of our nation had an interest in. I felt privileged to be able to learn about a side of the president that not many people are aware of.
The exhibit had several ships scattered across the room and the only thing I could think of was a little boy and his room full of ship from his collection. The magnified picture of Roosevelt building his miniature ships made me think about how excited little kids are to add to a collection they hold so dear to them.
I noticed that each ship was unique and unusual, but at the same time, they each told their own story. The most unusual for me was the U.S. Navy teacher models which was a collection of 23 miniature ships of U.S. navy combat vessels used to teach recognition to navy personnel. Roosevelt actually gave a set of 11 models to his Grandson Curtis, and the first thing I thought was, just as the ships were for teaching, Roosevelt wanted to teach his grandson about his passion and shared it with him. I love that there was meaning behind each collection.
The SS John Bidwell was a Liberty Ship given to FDR by California Ship Builders. He authorized the construction of these ships, which served for protection during the war. It is amazing to witness the ships that served to protect us in time of war and Roosevelt must have felt privileged to keep hold of them.
The RMS Mauretania is a luxurious ship that reminded me of the Titanic because of its structure and the dark colors. I found it interesting to read what Roosevelt had to say about the ship. He said, "Every ship has a soul…but the Mauretania had one you could talk to…she had the manners and deportment of a great lady, and behaved herself as such." To Roosevelt, the ships were not just metal contraptions, they were a part of him, and he found something special in each one.
The exhibit was authentic to the area in which it was situated and I have grown to really love South Street Seaport. It is beautiful, tranquil and has a different mood than that of NYC. It is a place where people spend time with family and enjoy themselves. FDR's collection gave that same personal, home-like feeling, and I loved to experience it.